I guarantee you that there are no veteran eclipse chasers spending time worrying about the end of the world in December 2012.  That's because we have a very important meeting in November.  A meeting with the Solar System.  A Total Solar Eclipse is the most spectacular natural event that you can witness from Earth.  And not even the Mayans can mess that up!
Here we go again:
It's very common for the Moon's shadow to cross lots of ocean and hardly any land. After all, the Earth is mostly water. But this is only a bonus for whales and the odd albatross – not eclipse chasers! Marine expeditions are tough and expensive, and almost totally out of reach. But the Universe does frequently open a crack in the door so we can look through, and this year the light shines on Australia.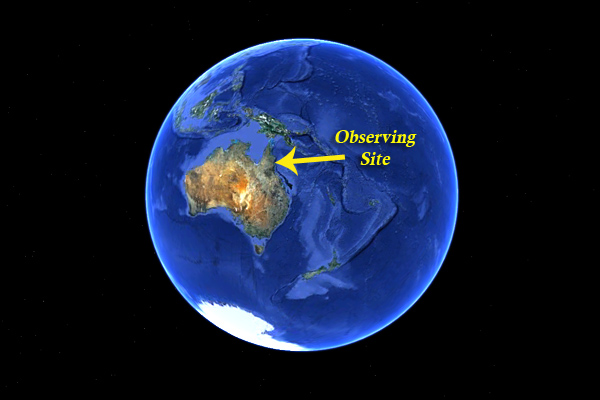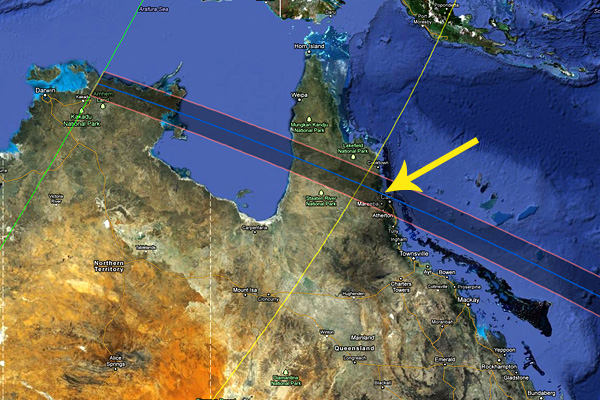 We all saw a mind-bogglingly-beautiful sunset eclipse in the middle of the Outback in 2002, and we are thrilled to be returning for a morning eclipse on the ocean. A complimentary pairing of Auzzy eclipses to be sure. While the desert eclipse was adventure travel at its best: remote – arduous – extreme – the ocean eclipse is the opposite – local – luxurious – relaxed – falling among a handful of upscale, coastal villages that thrive from tourism and proximity to the Great Barrier Reef.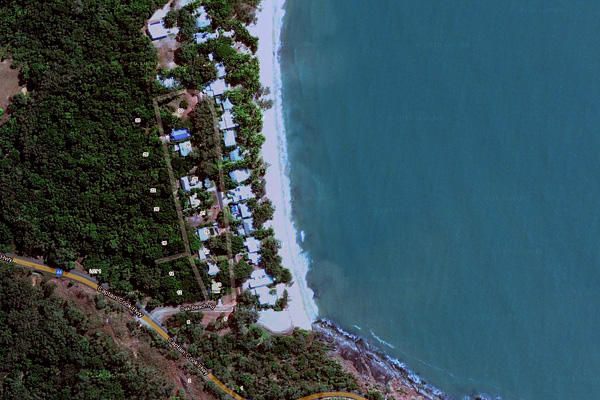 It's hard to tell from overhead – but this cluster of villas is one of the sweet spots in the Universe! On eclipse morning, all we have to do is get up – put the coffee on – and walk outside.   The eclipse comes to our beachfront!  There are 8 of us in my villa – some who have never seen an eclipse before, and some I have covered the globe with already.  In the days around the eclipse, we'll snorkel the Reef, hike the rainforest, and kickback Queensland style!  And … do I hear New Zealand calling?
Never seen an eclipse?  Wanna live for once?  It's not too late.  Contact me now so you don't waste your life doing the same old thing.