Part 1
My 8th Solar Eclipse –
My First Partial Eclipse –
My First continent on the chase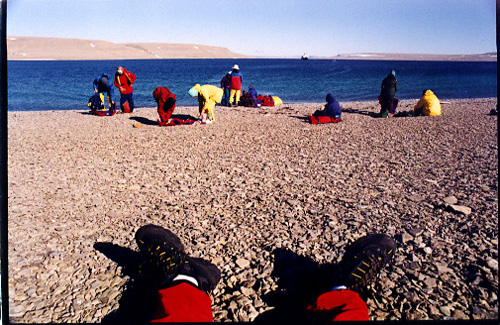 I am lucky to have a friend who runs polar expeditions. In the spring of 2000 when we realized that one of his Russian ships, the Luybov Orlova, would be full of passengers in the path of a partial eclipse while on an expedition through the Northwest Passage, he offered me a position as one of the ship's lecturers and added the event to the itinerary. We flew from Ottawa, the capital of Canada, to Iqaluit, the capital of our new province of Nunavut in the north. We boarded the Orlova in Sondre Stromfjord on the western coast of Greenland. From here we followed the Northwest Passage up the coast, visiting Inuit villages for a week. Then we crossed Baffin Bay and anchored at the tiny Arctic community of Pond Inlet.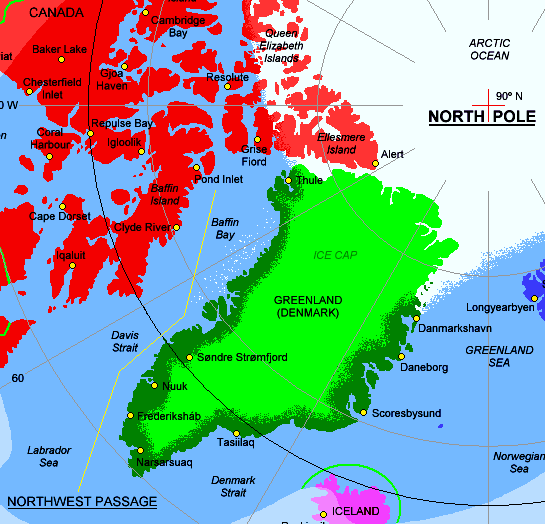 This was my first experience with ice bergs and I instantly fell in love with them. Their sleepy majesty offered all the Arctic character I could hope for and were the source of hours of amazement on deck.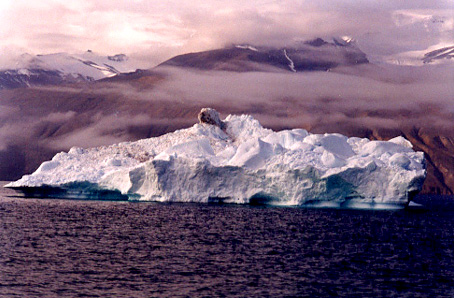 The landscape above the tree line is barren and beautiful. It's amazing to think that after millions of years creatures still survive and thrive here. We spotted polar bears, whales, seals and thousands of birds as we sailed the frigid Arctic seas.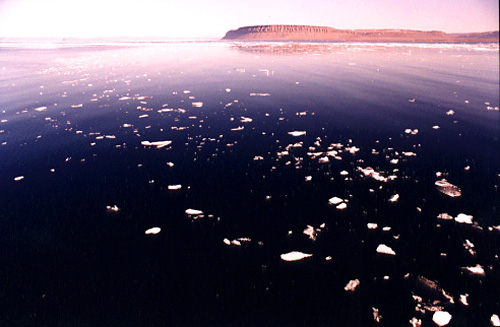 While you can't properly make them out in this picture of Prince Leopold Island below, this fascinating and lonely island is home to tens of thousands of birds. They were quite a sight to see as we motored along the coast in our zodiacs.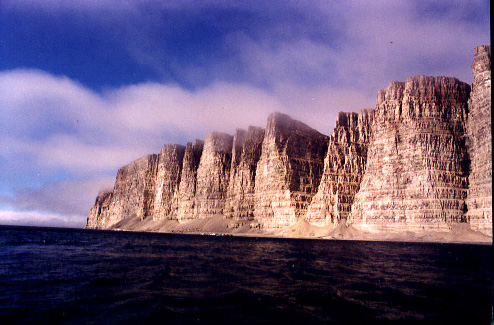 Part 2
On board the Orlova our experts taught us about the race to find the Northwest Passage in the mid-19th century. At Beechy Island we came across the grave sites of John Torrington and others from the Franklin expedition, and we explored the remains of Northumberland House – still strewn with the rusty, lead-contaminated food cans that killed the entire crew, including Sir John Franklin in 1847.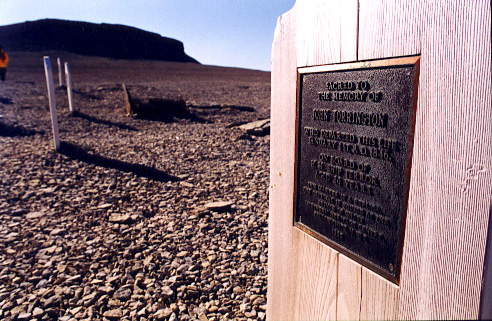 When you visit the Arctic in the northern hemisphere summer you get to experience the midnight sun. It never gets dark! Each night at 1am or 2am I had to force myself to bed because all of the normal rhythms of day and night were gone.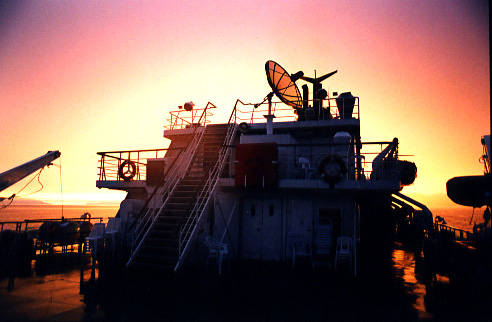 On the day of the eclipse, I had all the passengers come out on deck for the event. For many it was their first eclipse ever.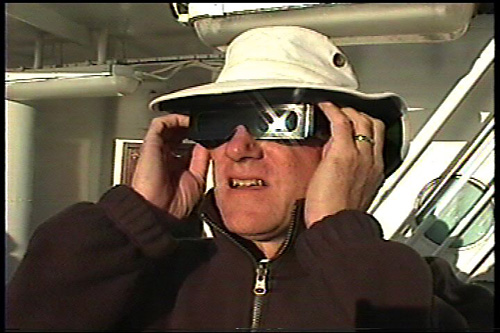 This frame-grab from video shows the partial eclipse at its maximum from our location. I wasn't very organized in my photography for this eclipse, and this image was taken with a piece of welder's glass held up against the lens of a Video8 camcorder! Hey – it's better than nothing.