Posted by
| June 30th, 2012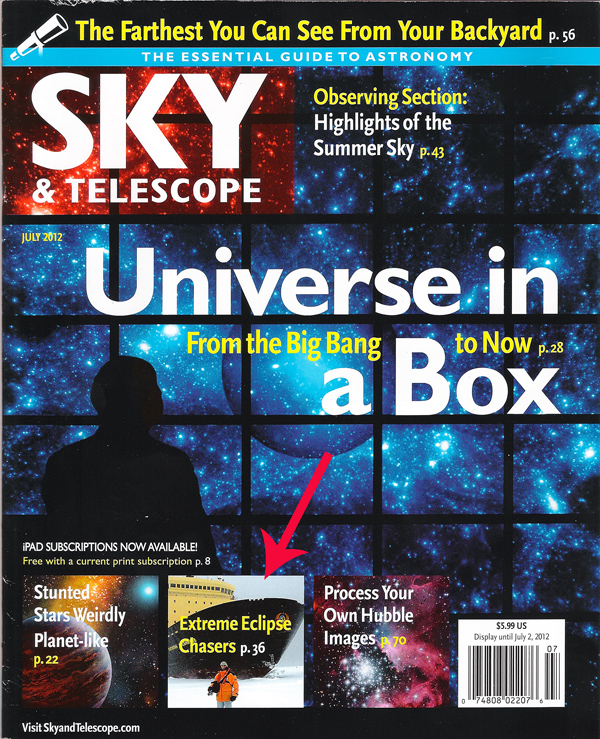 Any fan of the sky wants to appear in the pages of Sky & Telescope!

The article in the July 2012 issue of Sky & Telescope features extreme eclipse chasers and the lengths to which they will go to stand in the shadow of the Moon.  Dean Regas interviewed me about my extreme chase to South America in 2010 – an expedition that could have gone all wrong.

Download the entire article here.

Here is the link to the S&T website – where they feature a few of my eclipse chasing videos, too.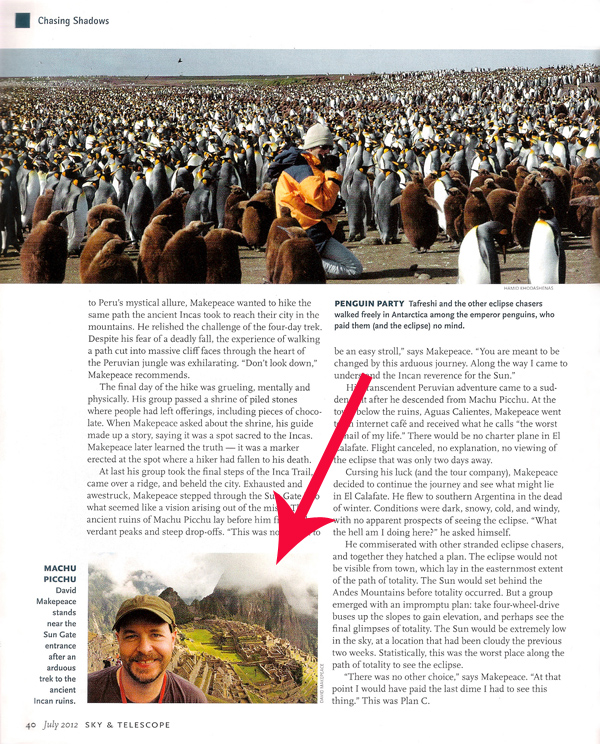 I am almost famous now for sure!
Page 1 of 1